Skip to Content
Outdoor Rugs in Central Ohio
The Best Outdoor Rugs With Studio J
Experience the ultimate blend of style and functionality with Studio J's exquisite collection of designer outdoor rugs in Central Ohio. Elevate your outdoor living space and transform it into an oasis of comfort and sophistication with our high-quality rugs designed to withstand the elements while adding a touch of elegance to your patio, deck, or garden. Whether you seek vibrant patterns to infuse energy into your al fresco gatherings or prefer subtle hues for a serene ambiance, our diverse selection caters to every taste.
Benefits of an Outdoor Rug
At home outdoor rugs offer numerous advantages, enhancing outdoor spaces' aesthetic and functional aspects. These rugs are specifically designed to withstand the elements and provide a range of benefits that contribute to the overall appeal and enjoyment of outdoor living. The top benefits of Studio J's impressive selection of outdoor rugs include:
Durability
Outdoor rugs are crafted from durable materials that resist fading, mold, and mildew, making them ideal for withstanding exposure to sunlight and moisture.
Versatility
With various designs, colors, and patterns available, outdoor rugs can complement any outdoor décor, adding style and personality to patios, decks, and other outdoor areas.
Protection
Placing an outdoor rug under furniture can help protect the deck or patio surface from scratches, stains, and wear, extending the lifespan of the outdoor flooring.
Non-Slip Surface
Many outdoor rugs come with non-slip backing, providing added safety and preventing slips and falls, particularly in wet or damp conditions.
All-Weather Use
Designed to withstand rain, sun, and other environmental factors, outdoor rugs remain in good condition year-round, providing a comfortable outdoor experience regardless of the weather.
Easy Storage
When not in use, large outdoor rugs can be rolled up and stored easily, making them a convenient addition to your outdoor living area.
Washable
Our washable outdoor rugs are designed to withstand the elements, making them perfect for outdoor living areas such as patios, decks, and gardens.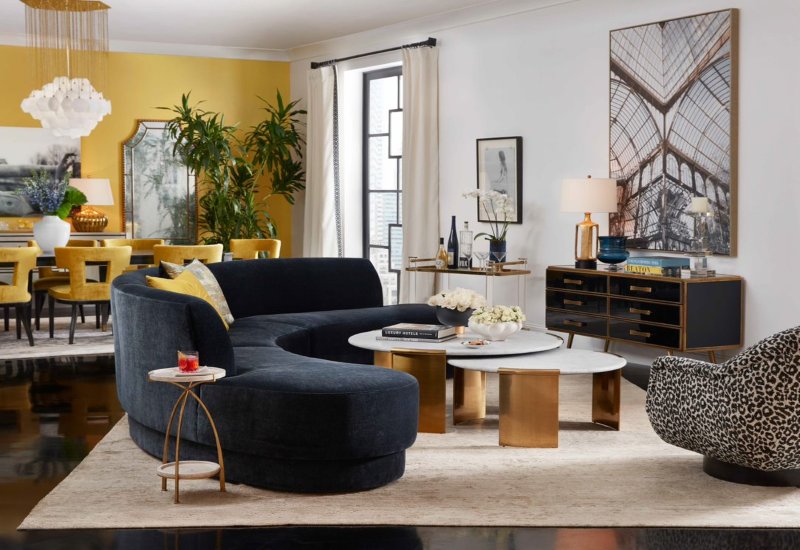 How to Choose an Outdoor Rug
Choosing the perfect outdoor rug involves considering various factors to ensure it complements your outdoor space and meets your needs. Firstly, assess the required size, ensuring the rug fits the designated area and leaves enough space for furniture arrangement. Opt for durable materials like polypropylene or recycled plastic, which resist fading and moisture, making them ideal for outdoor use. Select a design that complements your outdoor décor and personal style, whether a vibrant pattern or a more subtle color complements the surroundings. Look for a rug with a non-slip backing to ensure safety, especially in high-traffic or wet areas. Lastly, consider your budget and invest in a quality outdoor rug that will withstand the elements and provide comfort and style for years.
Contact Studio J Today
Elevate your outdoor spaces to new heights of beauty and comfort with Studio J's exceptional selection of outdoor rugs. Our commitment to providing top-of-the-line products and personalized service ensures you'll find the perfect rug to complement your outdoor oasis. Embrace the Central Ohio sunshine, entertain guests in style, and savor the moments spent in your transformed outdoor sanctuary. Don't wait to experience the magic our outdoor rugs can bring to your home. Contact us today and begin your journey towards creating a captivating outdoor retreat.