Skip to Content
Home Office Furniture in Central Ohio
Offering Functional and Stylish Home Office Furniture
Home office furniture should be functional and stylish to meet your needs. Whether you use your home office as a workspace or leisure space, we can help you find the perfect home office furniture. Studio J offers a unique, beautiful selection of home office furniture for Central Ohio residents. Our furniture store is fully stocked with exemplary pieces for your office. Visit our showroom to check out some of our home office furniture selections.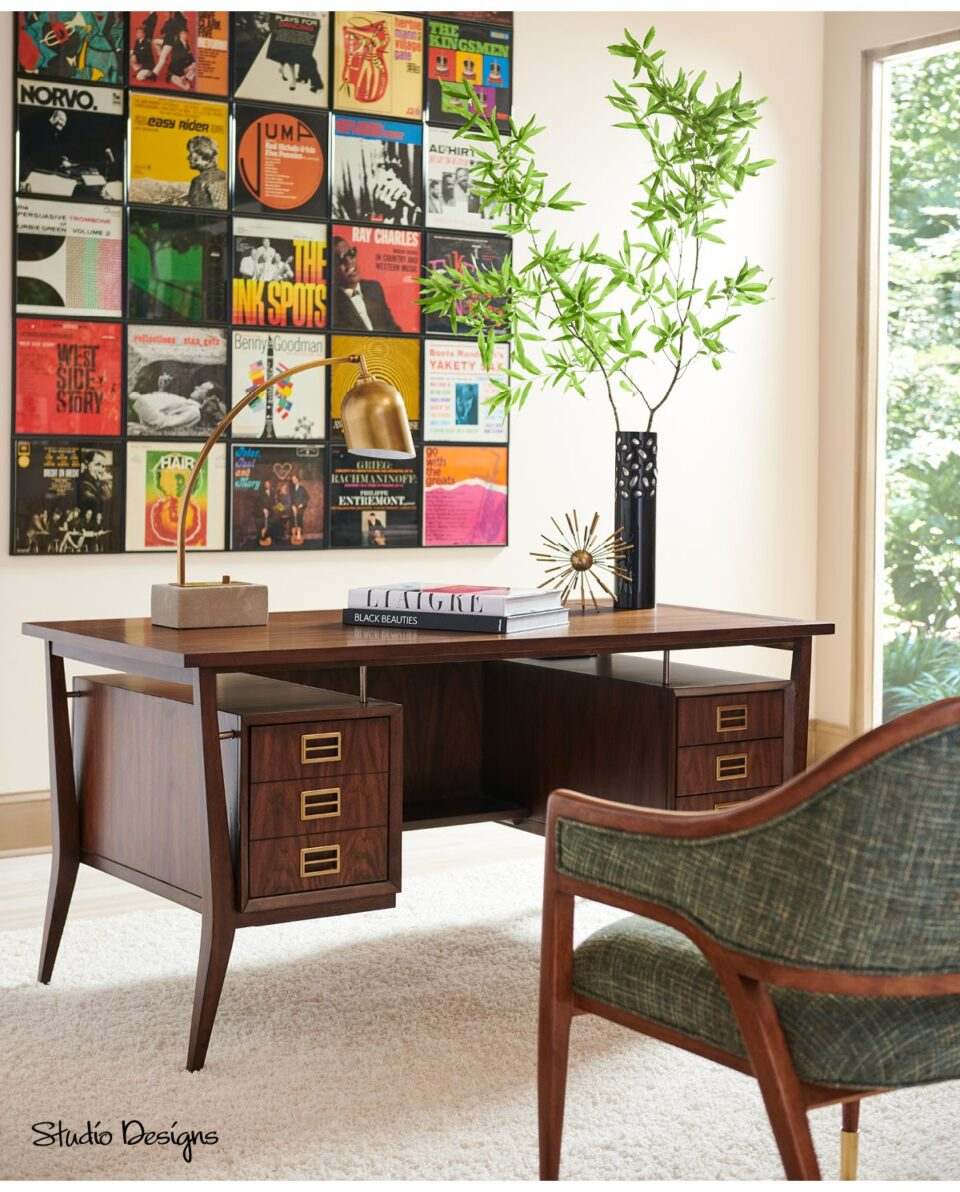 Types of Home Office Furniture We Offer
The most important thing to consider when choosing furniture is the style and type of home office furniture you want for your space. Our team of interior designers will help you select the type to make your room functional and beautiful. We offer many home office furniture selections, including:
Filing Systems
Storage
Office Desks
Chairs
Bookcases
The Importance of Investing in Good Home Office Furniture
If you work from home, investing in good home office furniture is critical. The traditional office space is now where many people spend many hours a day. Investing in good home office furniture has many benefits, including:
Increases Productivity– A functional workspace lifts your mood and pushes you to produce more. A sturdy desk and stylish office furniture help enhance your creativity levels to allow you to work harder.
Health Benefits – Proper office furniture focuses on ergonomics for the correct posture and comfort for working long hours.
Creates a Separate Workspace– Office furniture creates a dedicated workspace where you can focus on work without thinking about doing daily chores.
Keep These Things in Mind

Home office furniture selections can seem overwhelming, but we will help you choose the best type for your needs. The most important factors to consider when choosing your home office furniture include the following:
Comfort – The most important thing is that you are comfortable in your office chair and sitting at your desk.
Aesthetics – Your office furniture should meet the style of your home and your personal preferences.
Lifespan – It's critical to invest in good home office furniture sets that are well-built for a long lifespan.
Size –It's essential to measure the space of your office before purchasing home office furniture that doesn't fit in your space.
Budget – Keep your budget in mind as you browse the home office furniture at Studio J and keep track of the prices.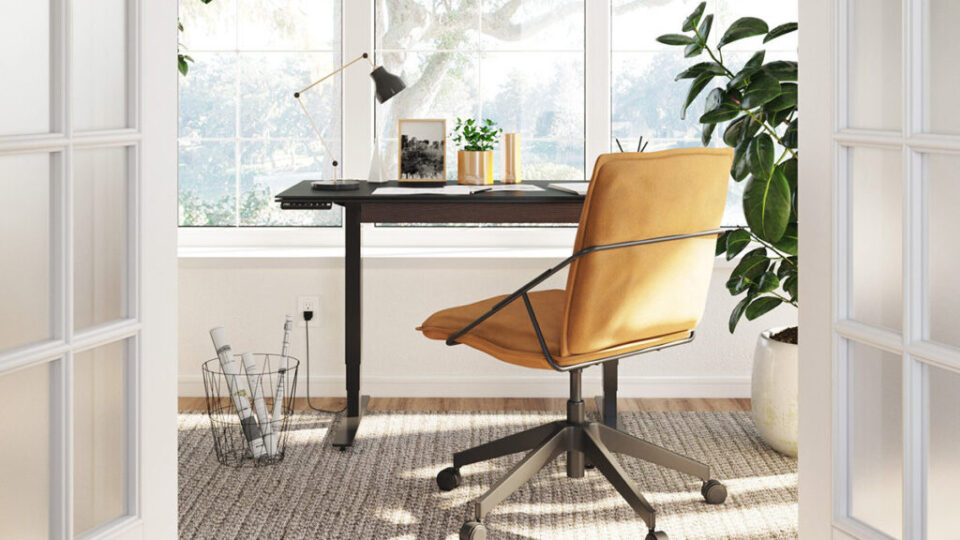 Why Choose Studio J in Central Ohio?
Studio J's team of experts are specialists in our field. We stock comfortable, extravagant furniture pieces made for every room in your home. We offer interior design expertise helping you to choose the best furniture pieces for your needs. Our founder, June Sedlak Mooney, is well-known for her unique experience in the industry and has been featured in many publications for her work. We have everything you need in one location.
Visit Studio J Today
Studio J is ready to help you create the perfect office with our home office furniture. Our designers will work with your style and budget to help you choose the best home office furniture selections. Check out our store events and promotions today! Contact us to learn more about our services or visit the Central Ohio showroom.