Skip to Content
We Provide Entryway Furniture in Central Ohio
Stylish Entryway Furniture Ideas For Your Home
Your home's entryway is your guests' first impression of your living space. Shouldn't it set the tone for the rest of your home and reflect your unique style? At Studio J, we believe that your entryway furniture should show off your personality. Located in the heart of Central Ohio, we are proud to offer an exquisite selection of entryway furniture that caters to a diverse range of tastes and budgets. With our collection, you can transform your entrance into a captivating space that blends elegance with contemporary charm.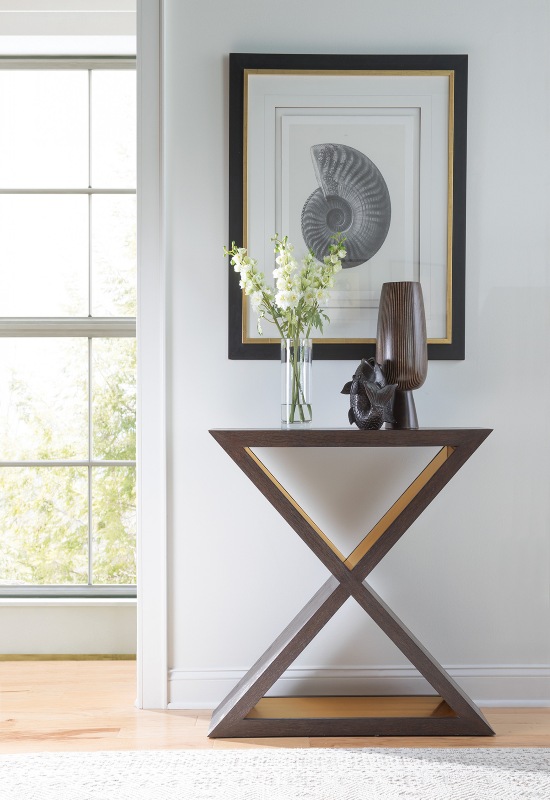 Sophistication & Style With Entryway Furniture
Studio J celebrates the unique tastes of our customers by offering various entryway furniture styles. Some of the aesthetics we cater to include:
Traditional – Offering timeless elegance, intricate woodwork, and classic lines, traditional furniture creates an entryway that can stand the test of time.
Modern – Take your home into the future with the sleek simplicity of modern entryway furniture. Clean lines and minimalistic accents are the name of the game.
Rustic – Weave an atmosphere of warmth and light with rustic furnishings that incorporate natural materials and distressed finishes.
Transitional – Our transitional pieces blend elements from multiple styles, allowing you to create a personalized oasis.
Our Entryway Furniture Collection
Studio J offers various pieces to optimize your entryway's functionality. When you browse our collection, you'll find:
Storage solutions – Keep clutter out of sight and out of mind with entryway storage furniture like dressers, armoires, and shelving units.
Benches – Take a load off after a long day by relaxing on one of our finely made benches.
Sideboards – Store your personal items or display your treasured collections with a modern sideboard.
Mirrors – Whether heading to work or a flashy gala, an entryway mirror gives you one last chance to spruce up your look.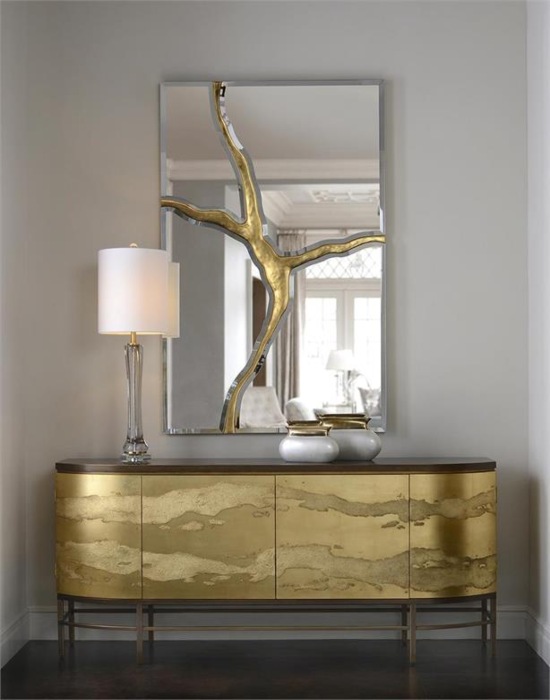 The Benefits of Entryway Furniture
Investing in high-quality furniture for entryways offers numerous benefits. Here are just a few reasons why you should choose stylish pieces from Studio J to highlight your home:
Improved organization – Entryway furniture provides practical storage solutions for everyday items. This helps to keep your home clutter-free and organized – no more tripping over wayward shoes or wet umbrellas.
Enhanced functionality – A well-designed entryway allows a smooth transition between the outdoors and your living space. With the right furniture, you can create a welcoming area for guests to store their coats or shoes.
Elevated Aesthetics – A stylish and sophisticated entryway sets the tone for the rest of your home.
Why Shop with Studio J
Our design team at Studio J is here to bring your vision to life. We offer unbeatable service alongside products of the highest quality. When you shop with Studio J, you get:
Expertise – Our knowledgeable staff is passionate about interior design and can help you select the perfect piece for your home.
Variety – With our wide variety of styles, anyone can find a piece they love.
Customization – Our designers can create a bespoke entryway solution tailored to your specific needs
Quality – We are proud to carry only the finest furniture brands. When you shop with us, you know your pieces are built to last.
Contact Us to Discover Our Entryway Furniture Options
Transform your home's entrance into a stunning showpiece with Studio J. Our interior design experts are ready to make your house your dream home. Visit our showroom in Central Ohio or contact us to explore our diverse collection of sophisticated and stylish pieces.