Skip to Content
Custom Furniture in Central Ohio
How would you like a living space that stands out? When you choose Studio J for custom furniture, you can design the room of your dreams, complete with unique elements and luxury features. No matter your favorite style or ideal layout, our interior design team can bring your vision to life. We specialize in creating custom pieces that keep our clients returning time and time again. Anytime you're looking to add a little something special to your space, visit Studio J in Central Ohio.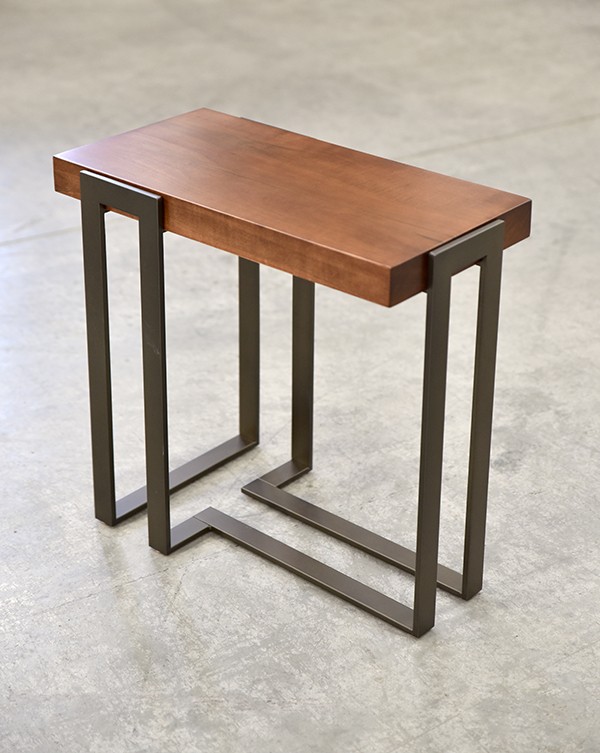 Take Your Pick from Customization Options
The world is your oyster when it comes to custom furniture. Regardless of your preferences, you can tailor a piece to your specifications. Our furniture selection includes pieces for every room in the house, and we'd love to design some unique furnishings for you. Ask our design team about custom designs for the following furniture:
Beds and dressers
Chests and wardrobes
Dining tables
Coffee and side tables
Chairs and sofas
Advantages of Going Custom
Many homeowners worry that custom furniture is out of their price range. Fortunately, at Studio J, we offer pieces for every budget. Thanks to our affordable rates, you can have your pick of custom furnishings for nearly any room in the house. Our interior design team would be happy to help you explore all the following benefits of going custom:
One-of-a-Kind: In-stock furniture can certainly be stylish and durable, but it isn't one-of-a-kind. If you want something unique that none of your neighbors can match, always choose custom furniture.
The Perfect Fit: How many times have you found a side table, lamp, or wall décor that almost fits the rest of the room's design? You'll never have this problem when you choose a custom piece. Our team can tailor your furnishings to your exact specifications.
Quality: Many pre-made furnishings are high-quality, but when you go custom, you'll have a much bigger say in the quality of materials used. Our team uses top-notch materials known for durability and a long lifespan.
 Browse Our Vast Furniture Selection
Studio J has a complete inventory of furniture for the whole home. Whether you're making over your living room or designing a bedroom from scratch, we have a wide enough furniture selection to meet your needs. If you can't find anything in stock, you can always opt for something custom! Visit our showroom to peruse our selection of:
What Sets Us Apart
Extensive inventory, friendly staff, and unique pieces. These are just a few things that make our custom furniture store stand out. When you visit us in person, you'll have your pick from dozens of furnishings perfect for the living room, bedroom, or dining room. If you need a little inspiration, feel free to speak with our knowledgeable team members. We love helping customers find the ideal piece to complete their home! Simply let us know your vision (or lack thereof), and we'll help you find something extra special.
Reach Out to Our Custom Furniture Makers
Finding the perfect furniture doesn't have to be a hassle! The team at Studio J is here to make sure you get the ideal pieces for your living space. Many of our team members are experienced interior designers, and we'd love to help you get one step closer to the home of your dreams. We're proud to serve all of Central Ohio, and our team welcomes you to our showroom. Contact us today for details about custom furniture or visit us in person.