Skip to Content
We Provide Designer Outdoor Decor in Central Ohio
Take Your Yard From Drab to Fab With Our Outdoor Decor
Your outdoor space is an extension of your home and deserves the same attention to detail as your interiors. At Studio J, we understand how beautifully designed outdoor décor can impact your overall living experience. Our expertly curated collection of designer outdoor decor will elevate your yard, patio, or garden, easily transforming it from drab to fab. If you're ready to build your outdoor retreat, you've come to the right place.
Our Designer Outdoor Decor Collection
The top interior design experts in Central Ohio curate Studio J's outdoor decor collection. Our design team meticulously chose each piece for its sophistication and craftsmanship. When you visit our showroom, you'll find outdoor decor furniture like:
Seating and Dining – Enjoy a meal during the golden hours of summer with our outdoor seating and dining solutions. Our collection has everything from dining tables and chairs to cafe furniture.
Lighting – When the sun goes down, you can keep the party going with our outdoor lighting collection. String lights can make your yard feel magical, while overhead pendant lighting can spotlight your dining table.
Planters – Show off your green thumb with our selection of planters, pots, and masonware. Your plants will thrive in our chic designer options.
Décor – Choose from our collection of outdoor decorative accents that can stylishly stand up to Mother Nature.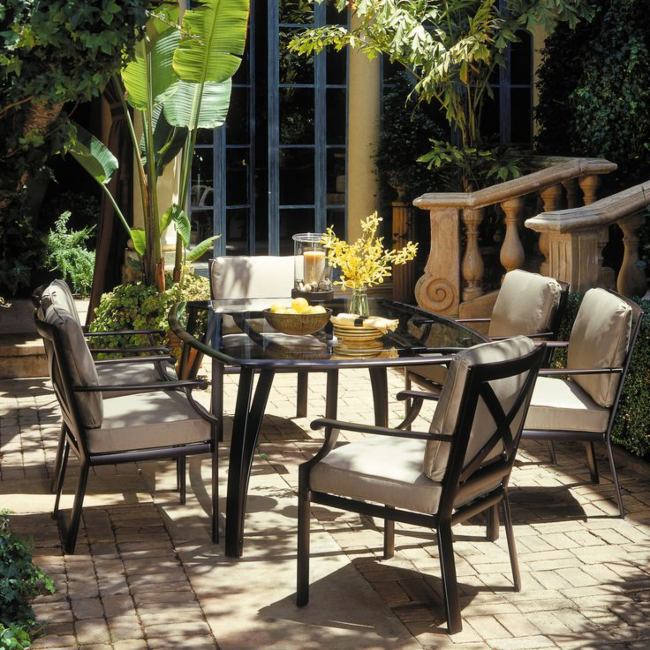 The Importance of Outdoor Designer Decor
Investing in designer outdoor decor can enhance your property's visual appeal, making it an inviting and comfortable sanctuary. You create a seamless transition between your home's interior and exterior by curating an outdoor space that reflects your personal taste and style. You don't have to book an expensive resort trip to enjoy the beauty and serenity of your surroundings – just step outside your own back door.
The Benefits of Our Outdoor Decor
Choosing Studio J's designer outdoor decor offers you benefits like:
Aesthetic Enhancement – Our collection features exquisite pieces that will elevate the visual appeal of your outdoor space, creating a harmonious and inviting ambiance.
Durability – We pride ourselves on offering products crafted from high-quality materials, ensuring that your outdoor decor will withstand the test of time and the elements.
Versatility – Our diverse outdoor decor options allow you to create a cohesive design theme or mix-and-match pieces to create a truly unique and personalized space.
Expert Guidance – Our knowledgeable staff will assist you in selecting the perfect decor pieces to complement your home's architecture and design style.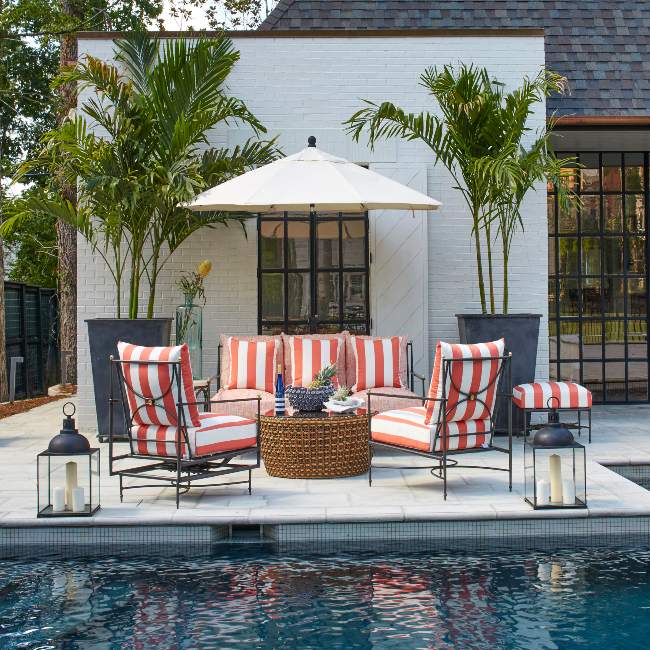 Why Shop With Studio J
Fueled by passion, our expert team deeply understands interior design, empowering them to help you curate an outdoor oasis that embodies your distinct tastes and sensibilities. Embracing the beauty of diversity, our vast array of designer outdoor decor caters to an eclectic mix of preferences and budgets, ensuring that everyone can find their perfect match. Studio J take immense pride in offering only the crème de la crème of decor brands, guaranteeing our customers access to products that brilliantly merge style and durability for a timeless appeal.
Contact Us to Discover Our Designer Outdoor Decor
Elevate your outdoor space with the help of Studio J's exquisite designer decor collection. Visit our showroom in Central Ohio today to explore our diverse range of sophisticated and stylish pieces. Let our team of experts guide you in curating your own outdoor resort by fulfilling your outdoor décor ideas. Contact us to learn more.